Our staff's commitment to you
Our staff is committed to providing support, compassion, information, and direction as needed to all members of our community, their families, and friends who are dealing with loss and grief.
Rocky Face Chapel of Julian Peeples Funeral Home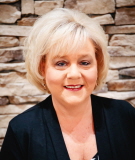 Joetta Arnold
Lead receptionist and Coordinator at Rocky Face Chapel
rffuneral@optilink.us
Joetta Arnold is a member of Tunnel Hill Baptist Church and has one daughter, Brooke, and three grandchildren, Hallie, Griffin, and Clay. Joetta enjoys helping families at the funeral home in their time of need.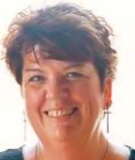 Tracey Henson
Greeter & Visitaion specialist
Tracey has been serving with Julian Peeple Funeral Home since Oct 2017. Her mission is to bring honor and glory to GOD by showing HIS love and compassion to each of the families who comes through our doors. She has a heart to service others, especially in their time on need.
She is an active member of Tunnel Hill First Baptist Church. Tracey has served at THFBC since 1987 working with youth, children, VBS, missions, senior citizens and the community.
Tracey has always had a heart for missions and serving others. She had the honor of being an international missionary serving 3 1/2 years on the field in Uganda Africa. Her mission statement while she was serving in Uganda was "Our mission is to bring honor and glory to God through serving the least of his children by any means necessary." Matthew 25:40 "The King will reply, 'Truly I tell you, whatever you did for one of the least of these brothers and sisters of mine, you did for me.'
Tracey considers it an honor and privilege to serve each of the dear families who come to us during their time of need and has made it her mission to show GOD's love to each one.